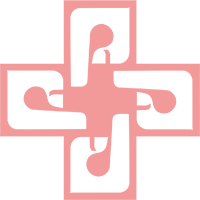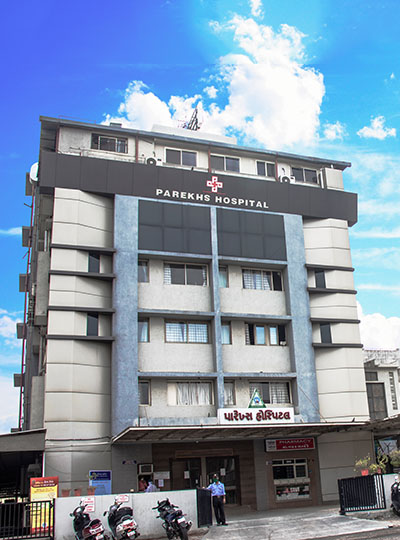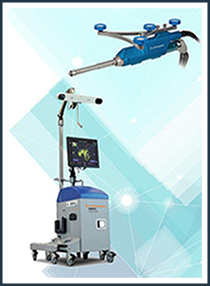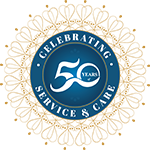 Serving Since

50 Years
Rome was not built in a day but they were laying bricks every hour. Similarly trust of our patients was not build in a day; we worked diligently for 50 years for them. We were successful in winning the hearts of our patients by providing them with quality services and state of art amenities to make them feel at home.
Our Hospital is located in the heart of the city and this is our Trump card which facilitates our patients to reach us easily. Being a leading multispecialty hospital, we put our efforts on constantly elevating patient's experience. We believe in holistic patient centric approach which drives us to be one of the distinguished service contributors to healthcare industry. Our proactive team of doctors and surgeons treats the patient with compassion and utmost care. When patients enter Parekhs Hospital we treat them as our family member and take care of them until they leave the hospital. The feedback of our patients has always inspired us to persistently innovate and upgrade our center to bring the patient into their comfort zone.
Our endeavor and expertise does all the promotion that we need to run a hospital. With the implementation of all the kind of programmes like Protection, prevention, maintenance and wellness all under one roof Parekhs hospital is today being designated as center of excellence.
Dr. Ramesh Parekh is the pioneer of Parekhs Hospital He has endeavored to build a family by laying the foundation stone for Parekh hospital 50 years ago. Formed in 1967 the hospitaltoday is the result of diligent efforts constructed by core team of Parekhs Hospital. The modest beginning was tendered at Shanti Sadan, Mirzapur with a span of 6 bed small hospital. In 1989, the hospital was conveyed to Shalimar Complex with an extension of 18 bed to provide an integrated standard of medical excellence.
The status and Pride the status of the hospital was elevated when Dr. Kiran R. Parekh joined the hospital in 1999 as gastroenterologist.His contributions have helped to establish stone clinic and make a mark in the field of laparoscopy. Another genius who joined the hospital in 2001 is Dr. Dimple R. Parekh. His expertise in knee replacement surgeries has taken Arthroplasty to new heights, making robotic knee replacement a reality.
The felicitations of the patients have compelled the hospital to ameliorate it with new technology and accommodate maximum number of patients. Thus in the year 2007, it was decided to erect a unique multispecialty hospital providing an exceptional healthcare treatments and services, near Shymal cross roads.Parekhs hospital can today boast to be a proud owner of 50 beds,contemporary hospital with highly skilled and experienced medical specialists, which are easily accessible to patients around the world.